Helping Our Community
2015: Helped a former clients daughter raise funds for a sporting event trip.  Helped purchase some wrapping paper to help raise money for a local school.
2013
Below is a photo of my mom on the bike that her team built the quickest in a charity event called "build a bike".  The bikes were donated to the local community of Denver because that's where the conference was held.  Where am I?  I'm taking the photo on my phone.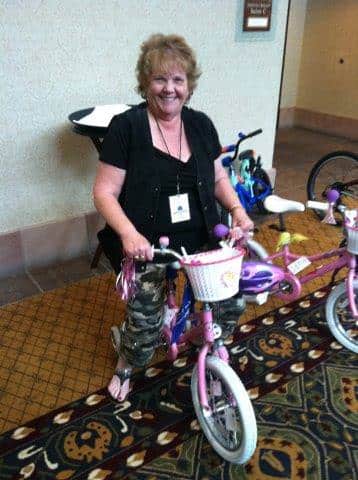 2012 Make A Wish Denver
Letter from Leo's Parents to Kirby in our Group.  We participated in a group to help allow a family to go on the vacation of Leo's Dreams.
Hi Kirb,
We are having the BEST time so far! Leo has said a dozen times that Hawaii is the best place ever.   We've been taking pix mostly with the new camera (which is beyond words awesome), but here are a few quick shots I took with my phone so they'd upload easily. Yesterday, we visited the Dole pineapple plantation and its huge maze, followed by a drive to the north shore to see sea turtles basking in the sun. Today was the dolphin encounter -incredible- I'll have the BEST photo to send you later. Leo's spent most of his other time snorkeling and playing in the ocean, which is his most loved thing.  We've already been to 4 beaches, and Hanauma Bay snorkeling is on deck for tomorrow.  This could not be a more perfect, fun, relaxing, happy vacation! Truly Leo's dream come true, and a thrill for our family.  Leo fell asleep fast when we got back from our fancy dinner at Roy's, so I need to wake him up for his chemo pills now.  Once I get the "good" photos uploaded, I'll send you the link. May or may not happen before we get back.
Thanks again for everything!
Marcie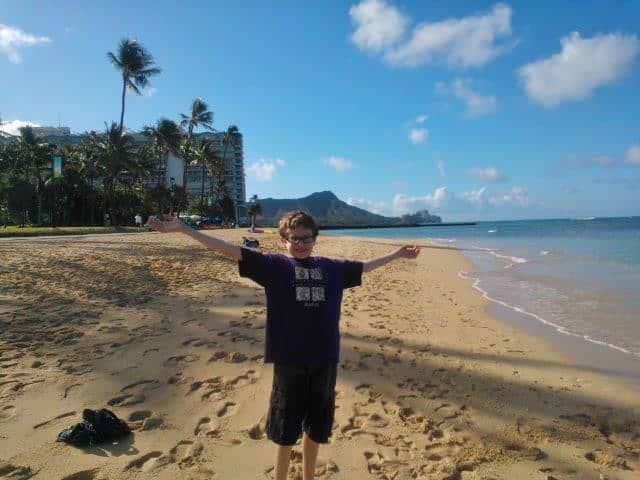 2011 and older:
I have miss placed the letter, however, I have not forgotten the letter we received.   One year we were able to help a young lady whose dream was to spend time at the Ice Castle Hotel in Sweden.  The letter detailing the daughter's travels and triumphs was especially moving.
If I can find the letter I will surely update this post.
For many years before I had sponsored an event in SLO for a Magic to show the local Sheriffs put on.  I donated my tickets so I never made the trip however it feels good to help out the community.
I would enjoy the opportunity if you could help me work on the sale of your home or someone you know while helping to support a charity or the community.
Sincerely,
James Outland Jr.