Tiffany Ranch Arroyo Grande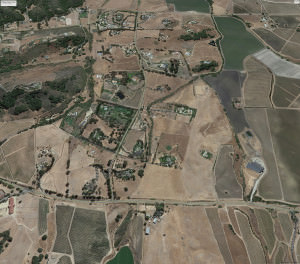 Tiffany Ranch Arroyo Grande was designed as a residential ranch development. The minimum structure for Tiffany Ranch development is 1200 Sq. Ft. One of the great features of this area is that all auto's trailers per the CCRS are to be stored under cover.  These features help to maintain the development and keep this area has a highly sought area just south of the city of San Luis Obispo.  If you are in San Luis Obispo and would like to view Tiffany Ranch you can just follow Broad Street as it turns into Highway 227, make a left on to Corbett Canyon and left on Tiffany Ranch Road.  The development was planned in September 12th 1972 and features approximately 22 beautiful luxury residential ranch home sites just south of the city of San Luis Obispo in the county of San Luis Obispo. The lots range from about 4.5 to about 21 Acres in various shapes. The homes are set back off the street and are hard to view behind the mature landscaping of most properties.
The street to the North is Judith Lane and it has four nice size parcels that range from 10 to 13.31 acres. These homes back the Tiffany Ranch Arroyo Grande development and front a Tally Farms property.

If you are looking for a Tiffany Ranch Arroyo Grande Home for sale please visit my web page to search for Tiffany Ranch Arroyo Grande Homes for sale.  The Real Estate IDX feed may not currently have any homes available in this specific area, if you want to live in the Tiffany Ranch or surrounding area you may email me at James@Outlandinc.com and ask to be set up on the Central Coast MLS for similar Luxury Estate Ranch Properties for Arroyo Grande and the Edna Valley area.
If you are asking if now is the time to sell your Tiffany Ranch home please view my site www.FreeHouseQuotes.com for me to help you find out what your home is worth in today's Arroyo Grande Real Estate Market.


https://ec2-35-167-6-250.us-west-2.compute.amazonaws.com
Subscription has expired
Please
click here
to get up and running
The most recent Tiffany Ranch Arroyo Grande home sold on the MLS is 1595 Tiffany Ranch Road, the home featured five bedrooms, MLS stated the home is 5000 Sq. Ft. Lot size is 10.71 Acres; home was built in 1981 and was sold for $2,275,000 on December 18th, 2013.  The home was surrounded by vineyards and gently rolling hills, the home had sweeping views of Edna Valley in all directions.  The main home was three bedrooms and five baths, three fireplaces and 10-foot ceilings.  The guesthouse has two more bedrooms and two more baths.  The landscaping was exceptional with armature landscaping, tropical plants, unique trees and 40 plus Fruit tree varieties.  This home has custom mahogany and glass door and is truly just a sight to see in and out of.  They help take the wonderful views of the outside and bring the light in.  The facilities include a horse barn and riding area along with a wonderful backyard great for outdoor entering.  Please click here to view the home that recently sold to see the quality and craftsmanship of the luxury ranch homes in the Edna Valley area.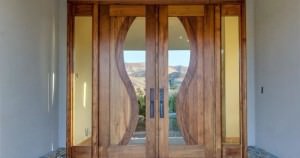 My Social Sites: Google+               Facebook            Linked In              YouTube
Other similar developments in the San Luis Obispo, Edna area and Arroyo Grande are Varian Ranch, Edna Ranch, Mission Springs, Las Ventanas Ranch
Developments located in the city limits of Arroyo Grande;  Village Glen, Falcon Crest, Vista Del Mar, Rancho Grande, 1-2-3, The Highlands, Tiffany Ranch, Corbett Highlands,
Luxury developments in San Luis Obispo, San Luis Country Club Estates, Barron Canyon Ranch, Bassi Ranch, Bridgecreek, Edna Ranch, Varian Ranch
#LuxuryHomes #TiffanyRanch #ArroyoGrandeRealEstate #SanLuisObispoCounty #HomesForSale #Whatsmyhomeworth # OutlandandAssociates #JamesOutland #RealEstate #CentralCoast #Residential #Ranch #Realtor
Driven to help you succeed
Author James Outland Jr.
---