Silver Oaks San Luis Bay Estates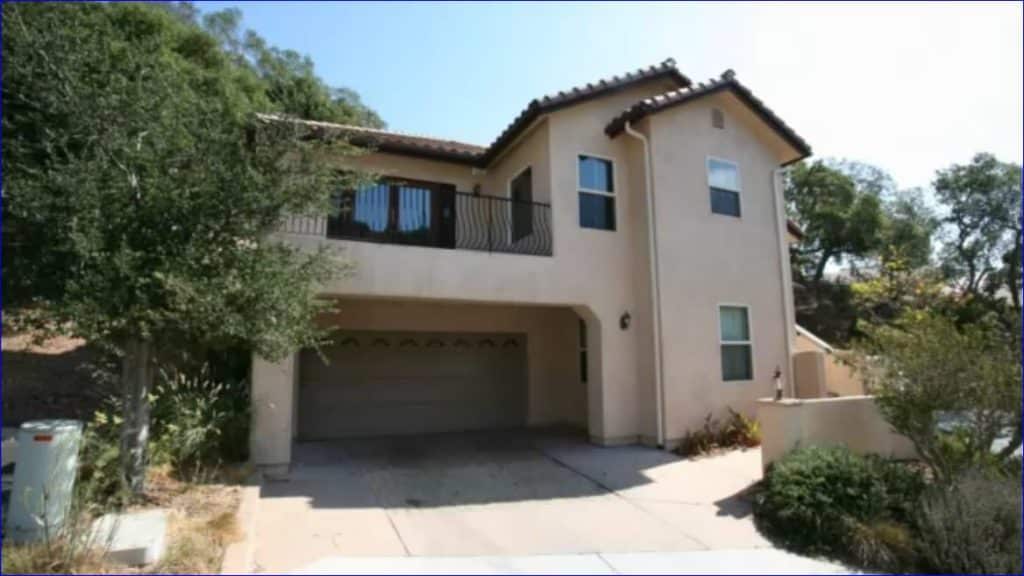 Where is Silver Oaks San Luis Bay Estates? Silver Oaks is located North of Skylark Meadow and Avila Beach and South of San Luis Obispo California in San Luis Obispo County. Kingfisher Canyon is to the West, and See Canyon is to the East. The closest main road is San Luis Bay Drive off Highway 101.
Directions from Highway 101: Turn West onto San Luis Bay Drive, then turn right onto Sparrow Street, then through the gate, then turn right onto Lupine Canyon Road, then turn right onto Silver Oak Lane.
This is a small secluded subdivision consisting of only 6 homes on one street. That street is Silver Oak Lane and is located in the gated community of Avila Bay Estates.
Where do these homes get their water? The homes get water from the San Miguelito Mutual Water Company. The current monthly fees are $41.66 for water and $47.97 for sewer plus water usage. More information can be found on their website.
The homes are part of the San Luis Bay Estates HOA, and the monthly fees are around $120 per month. More information can be found on their website.
There are many local activities including the Bob Jones Trail, a short drive to Avila Beach to the South, or shopping in San Luis Obispo to the North, tennis or swimming at the Avila Bay Athletic Club & Spa. Residents of San Luis Bay Estates can get 20% off the initial registration fee. For more information go to their website, or give them a call at (805) 595-7600.
If you are a home buyer looking to purchase a home in the Silver Oaks San Luis Bay Estates development, go to www.JamesOutland.net and search for Avila Beach home for sale. My IDX provider offers a simple clean way search for homes and I have received many positive comments. If you are a buyer who is very serious about buying a home in the Avila Beach Real Estate market ask me today about being set upon my portal for the latest active, contingent, pending and sold homes.  This is a great buyer tool.  You can sort listings and it's always current and it delivers only the homes that fit your specific needs. Now to get started all I need is your search information sent to my email address James@Outlandinc.com.  It's free to get on and you can cancel at any time, however honestly most buyers stay on the service so they can see what homes are selling for after they purchased.   The service is also great for sellers who are looking to sell a home soon. Since this is such small development homes don't come on the market often. I would suggest being put on a portal so you know the day that a home in Silver Oaks San Luis Bay Estates comes on the market.
If you own a home in Silver Oaks and would like a current market valuation, please go to www.FreeHouseQuotes.com.  This is a service offered to Avila Beach home sellers who are looking to list a home for sale in the next few months. This is a great seller's tool to help compare what homes they could be competing against when you list your home.


https://ec2-35-167-6-250.us-west-2.compute.amazonaws.com
Subscription has expired
Please
click here
to get up and running
Below will be a list of recently sold homes at the time of this article if you need the more current comps please go to www.FreeHouseQuotes.com.
The MLS is showing the last home to sell on Silver Oak San Luis Bay Estates was the home I sold back in April 2011.  The home was four bedrooms backed to the hill, three baths, 2,661 Sq. Ft, and built-in 2004. The home sold for $702,500. It had hardwood floors, nice countertops, spacious garage, Stucco Exterior, and other upgrade and features.
Communities in San Luis Bay Estates Avila Beach: Silver Oaks, Skylark Meadow, Indian Hill, Mallard Green, Pelican Point, Heron Crest, Kingfisher Canyon, and Quail Canyon
My service area is Pismo Beach, Arroyo Grande, Shell Beach,  Avila Beach, San Luis Obispo and beyond.  I have sold hundreds of homes in San Luis Obispo and North Santa Barbara County.
#SilverOaks #AvilaBeach #SilverOaksSanLuisBayEstates #SanLuisBayEstates #SilverOaksAvilaBeach #AvilaBeachRealtor #Outlandandassociates #JamesOutlandJr #Realtor #RealEstateAgent #FreeHouseQuotes
My Social Sites:   Google+             Facebook            Linked In              YouTube Channel
Silver Oaks San Luis Bay Estates — Real Estate Market Update July 2015
Author James Outland Jr.
---