Shay Ernisse with Keller Williams Alaska Group is someone I have got to know from the NRBA and see her stuff online. If you are moving to Anchorage Alaska I recommend you contact her!
Shay Ernisse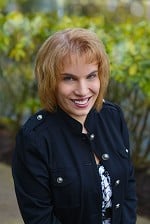 561 E 36th Ave Suite 200 Anchorage, Ak 99503
907-351-9916 Cell
Shayleneernisse@gmail.com

Second office location
1981 E Palmer Wasilla Hwy Wasilla, AK 99654

Overview
REO Realtor with over 15 years of experience specializing in REO and Distressed Properties.
Specializing in the Municipality of Anchorage and Matanuska Borough while covering the entire State of Alaska.
Over $50,000 to handle all aspects of REO
All utility and vendor accounts in good standing
Full-service REO team staffed with qualified professionals who manage, billing, evictions, Relocation Assistance, cleanout, utilities as well as all other standard REO procedures.
Member of NRBA

Member of the National Association of Realtors, Alaska Association of Realtors and the Anchorage Board of Realtors with full access to our Statewide MLS
Occupancy Checks and BPOs available within 24 Hours
Available 7 Days a week with a 24-hour emergency hotline
Services offered
Loss Mitigation including Short Sales
Pre-Foreclosure Analysis
Occupancy Checks
Fast, Accurate, Comprehensive Drive-By and Interior BPO Valuations
Property Tax Searches
Relocation Negotiation Assistance and Exchanges
Coordination with the Eviction Attorney and Lockout Team
Arrange Re-Keys, Winterizations, Trash-Outs, Utility Transfer, Cleaning, Yard Servicing and Securing of Property
Professional estimates and repairs from an array of qualified licensed bonded and insured Contractors who are experienced in REO properties.
Timely and Accurate Reporting
Coordination with Title Companies and Buyers Lenders
Exclusive Two-Tier Advertising Marketing and Advertising Program
Follow up on All Showings for Buyer and Realtor Feedback
Monitor Property with Weekly Inspections
Ability to Handle Any and All Emergencies
Offer Negotiation Analysis and Contract Review
Investor Network
And so much more!!!
Moving to one of the following cities or zip codes?
Anchorage, Big Lake, Bird Creek, Birchwood, Chugiak, Eagle River, Eklutna, Girdwood, Hatcher Pass, Houston, Indian, Kenai, Meadow Lakes, Nikiski, Palmer, Peters Creek, Petersville, Soldotna, Sutton, Talkeetna, Trapper Creek, Wasilla, and Willow.
99501, 99502, 99503, 99504, 99505, 99506, 99507, 99508, 99509, 99510, 99511, 99512, 99513, 99514, 99515, 99516, 99517, 99518, 99519, 99520, 99521, 99522, 99523, 99524, 99540, 99567, 99577, 99587, 99599, 99629, 99645, 99652, 99654, 99674, 99676, 99683, 99687, 99688, 99694, 99695, 99669, 99635, 99611, 99672, 99610, 99556, 99568, 99572
She is one of the directors for the NRBA and is very active in her market.
Facebook

Giver her a call today!
James Outland Jr. Realtor, Broker