Knollwood at Callender Arroyo Grande Ca 93420 Central Coast Estate Homes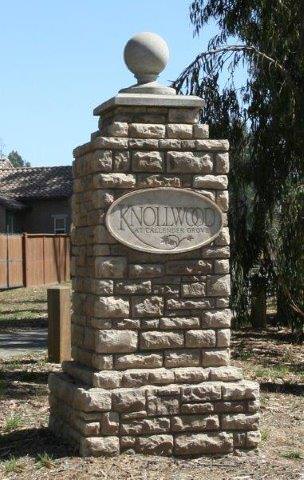 Welcome to Knollwood at Callender, not to be mixed up with Knollwood at the Willows.  The homes in this development are located off of Callender Road in Arroyo Grande and highway one. The Streets in the Knollwood at Callender include Monadella Street, Laurie Way, Raptor Street, and Luke Way.  The Knollwood at Callender has (#) Estate homes, on lots that range from 1 to 2.2 Acres that give you that spacious feeling.  The Knollwood at Callender was developed between 2005 and 2006 with the homes ranging in size from 2,504 to 3,436 sq. ft.  The homes have that newer design, offer great master planned homes, high ceilings, open floor plans, and much more.  If you have an opportunity to visit the Central Coast and are looking for a nice area to live please take a drive past the Knollwood at Callender Arroyo Grande development.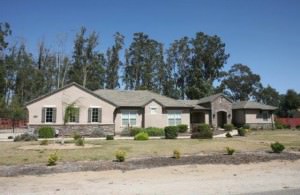 The development is around other wonderful developments that include Idyllwild area, Lemon Ranch, the new construction of Trilogy development and golf course, (   new Track)  Knollwood at the Willows, Black Lake Golf Course, and Cypress Ridge Golf course just down the road in Arroyo Grande.  The best and closest shopping is either at the shopping center across from the Mesa Market or a drive to Nipomo or Arroyo Grande.



https://ec2-35-167-6-250.us-west-2.compute.amazonaws.com
Subscription has expired
Please
click here
to get up and running
Do you own a home or have information about floor plans or the original brochure that you would like to share? If yes please email me at James@Outlandinc.com so we can talk about making this page better for home buyers and home sellers. If you would like to call me please reach me at the office 805-481-3939 If you have any recommendations please let me know.
If you are a home owner at Knollwood at Callender and would like to know what your home is worth in today's real estate market please go to my site for a Free Home Evaluation. This is a great service if you are looking to sell your Arroyo Grande home in the next 12 months.
Buyers looking at the Beautiful Central Coast Real Estate Market and are considering the Arroyo Grande and Nipomo Mesa as a place to call home can visit my web page at www.JamesOutland.net and do a property search for current Arroyo Grande and Nipomo homes for sale.
Currently no homes in the Knollwood at Callender are listed for Sale, contingent, or pending on our Central Coast Regional MLS IDX.  If you would like a custom home search portal you can email me directly.  The benefits over IDX are you have a focused search, are notified of updates, one portal to organize, and even have access to recently sold homes.  This is a wonderful tool to help you to be educated and knowledgeable about the local market before you buy.  To get started on your very own free custom portal email me directly James@Outlandinc.com with your search criteria so we can get started today.
Knollwood at Calllender Arroyo Grande recent Real Estate Market sold homes as of 2015 include.
670 Monadella Arroyo Grande Ca 93420 4 Bedroom 2.75 Bath 2557 Sq. Ft. 1.24 acres, built in 2005 sold for $695,000 on June 30ht 2015.
2545 Laurie Way Arroyo Grande Ca 93420 3 Bedroom 2 Full Bath and 2 half bath 3183 Sq. Ft on 1 acre was built in 2006 sold for $910,000 on June 19th 2015.
If you are looking for more current homes sold please reach out and let me know.
#KnollwoodatCallender #ArroyoGrande #ArroyoGrandeMesa #ArroyoGrandeRealtor #Outlandandassociates #JamesOutlandJr #Realtor #RealEstateAgent #FreeHouseQuotes
My Social Sites:   Google+             Facebook            Linked In              YouTube Channel
Local Developments on the Arroyo Grande Mesa and Nipomo Mesa: BayView Estates, Cypress Ridge, Red Tail Meadows Estates, Mirabella Estates, Black Lake Ranch Estates, Red Tail Meadows, and Knollwood at Callender, Trillogy, Idylwild Westgage, Black Lake, the Willows,
My Service includes the Real Estate Markets for San Luis Obispo County and Northern Santa Barbara County California.
Real Estate Market update for Knollwood at Callender Arroyo Grande California Central Coast
Driven to help you succeed
James Outland Jr
---