Update NAID Application Portal: https://www.hudhomestore.com/Listing/NaidApplication.aspx…Find HUD Broker: https://www.hudhomestore.com/Listing/BrokerSearch.aspx…Principal Brokers only use this link to access the NAID application Portal for rectification and real estate license updates.https://www.yardiasptx11.com/39444naidlivep…/jsp/index.jsp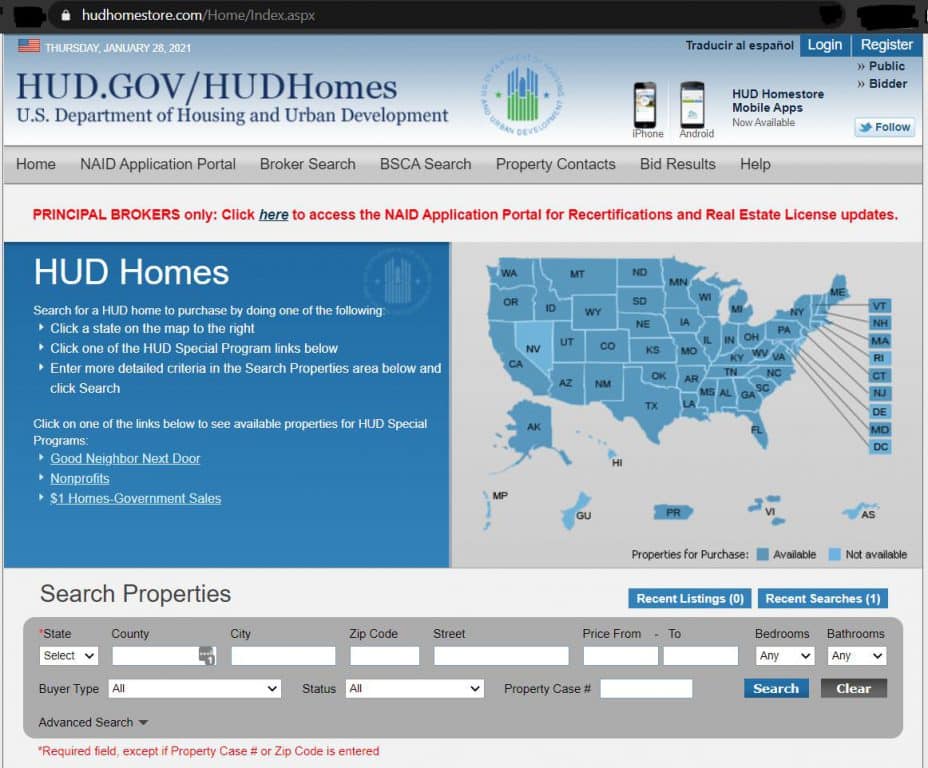 The HUD Homestore site will allow guide you to the correct pages on the topics below.
Do you wish to:
Recertify NAID, Update Broker Real Estate License or Modify an Address?
Apply for a New NAID?
Replace Principal Broker on NAID?
Remove your Real Estate License from NAID?
Find NAID and Check Application Status?
Check NAID Recertification and License Expiration Dates?
Please visit https://www.hudhomestore.com/Home/Index.aspx