Ebb Tide Pismo Beach Condos

Directions: To get to Ebb Tide Pismo Beach Condos take exit 193 on Highway 101 Then take Shell Beach Road North, It is a short drive to Ebb Tide Lane, which will be on your left.
The closest and largest land mark in the area will be the Cliffs as Ebb Tide Lane is the street just north of the Cliffs hotel/ restaurant.
The Ebb Tide Pismo Beach Condos are just minutes away from down town Shell Beach and Pismo beach. Easy access to Highway 101 can get you to San Luis Obispo and Arroyo Grande in about 12 minutes.
The only street in the Ebb Tide condos is Ebb Tide Lane Pismo Beach Ca 93449
The Ebb Tide Pismo Beach Condos does have an HOA.  The current HOA is $480.00 paid monthly, the HOA maintains the exterior maintenance and trash.  The HOA is managed by Management Trust out of San Luis Obispo they can be reached at 805-602-9098 phone or fax 805-544-6215.

The Ebb Tide Condos feature stucco exterior, Spanish tile roofs, and a wonderful proximity to the Pacific Ocean with wonderful ocean views.  If you are looking for a gated community in the Shell Beach area of Pismo Beach this could make a great home or second home.   The Shell Beach area offers wonderful beaches, ocean views, a pier, hiking trails, and yes now you can sky dive Pismo Beach.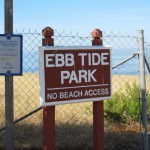 If you are looking for current Sales in the Ebb Tide Lane Condos, they don't come up very often.  If you want that specific area or another specific area of Shell Beach you will want to be placed on a buyer's or seller's portal.  This is the best source for current home information from our MLS.  Ask me for current details.  Email: James@Outlandinc.com.   If you would like to just view current listings at your own pace please save and book mark my site: JamesOutland.net and use the "Search Listings" for current available Shell Beach and Pismo Beach properties.
If you own a Condo of off Ebb Tide Lane please go to my site www.FreeHouseQuotes.com so I can work custom property valuation for your home.  My office is in Shell Beach and I think it's important for you to work with a real estate professional in the area who knows the area.


https://ec2-35-167-6-250.us-west-2.compute.amazonaws.com
Subscription has expired
Please
click here
to get up and running
Due to the lack of recently sold properties please use Free House Quotes to find out what your home is worth with the most current Condos for sale in the Shell Beach and Pismo Beach area.
#EbbTide #Pismo Beach #PismoBeachCondo #HomeForSale #OceanView
My Social Sites:           Facebook            Linked In              YouTube Channel
Townhomes Shell Beach Developments:   Bay Cliff Village, Green Dolphin Townhomes, Villa Antigua, Park Ave Townhomes
Ebb Tide Condos Shell Beach Ca— Real Estate Market Update
Driven to help you succeed - James Outland Jr
---