170 North First St Shandon Home for Sale
Home is sold: View current listings at https://jamesoutland.net/shandon-real-estate/
170 North First St, Shandon Home for Sale features an opportunity to own your own home or rental property. Located in the quaint town of Shandon. Country living, approximately 15 minutes to Paso Robles and situated in wine country. The property is on a standard size lot with alley access. The property does have a structure in the backyard and a great big tree for shade. Inside the home does need some TLC. Please see the images. Across the street from Clifford W. Clarke National Park. The Park features a softball field, a baseball field, playground, tennis court, etc. If you are looking to relocate to the Central Coast and are looking for a small-town lifestyle, this home could be for you. Seller requests as-is sale. However, the house is not a foreclosure is being sold as a reverse mortgage home. It's important to note that an FHA appraiser sets the list price in the current condition. If you have more Central Coast Real Estate questions about foreclosures, short sales, HUD-owned homes, investment properties, or how to offer with the auction, please give me a call. Due to the current Real Estate market trends, we see this home getting multiple offers. If you are looking for a Real Estate Broker who has negotiated over 1,200 properties, contact JoAnn Outland Real Estate Broker at 805-441-5574.
I have closed over 800 homes with JoAnn Outland, Broker of Outland and Associates Real Estate, DRE#00646902.
To get to 170 North First St Shandon from Highway 101:
Exit 231 in Paso Robles.
Go East on CA-46 for about 45 miles, then turn right onto CA-41.
Continue straight on W Centre St, and then take a left on 1st St. the property will be on the right.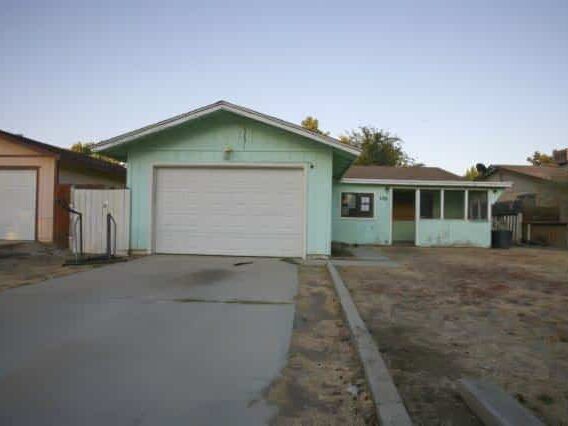 #Shandon #ShandonCa #ShandonHome #ShandonHomesForSale #ShandonRealEsate #93461 #JustListed #HomeForSale #JamesOutland #JoAnnOutalnd #OutlandandAssociates #RealEstate #Broker #HUD #Brokerage #Forclosure
Social Links: Facebook LinkedIn YouTube Channel
Map and Streets in Shandon: West Central Street, East Central Street, North and South 1st, 2nd, 3rd,4th, Camatti Street, Cholame Street, San Juan Street, North 5th Street, Calle Camelita, Calle Arroyo , South 7th, South 8th, toy Way, San Juan Road, Punta Gorda Place, Mesa Grande Drive, Escandido Way, Paraiso Place, Starkey Road, Flower Lane, Peaceful Valley Lane,
Real Estate Market Update for 170 North First St Shandon home for sale.
If you have any other questions about homes for sale in the Shandon area please let me know.
Sincerely,

James Outland Jr Broker Associate James@Outlandinc.com Lic.01314390 805-748-2262
Outland and Associates Real Estate and Modern Broker
2665 Shell Beach Road, Suite J, Pismo Beach Ca, 93449