Backyard Room for Table and chairs under covered Patio

Organic garden

Updated Front Yard, Stone Walkway, River Rock Edges

Views of Morro Rock just in the entry

Bedroom two, newer paint cozy, more views of Morro Rock out window.

Updated Full bath (Tub and Shower) with the beach inspired tile

Bedroom One, Organic Garden just out window.

Images was taken near the kitchen looking at the living room, Note the one of the tree stacks in the background, This is a light bright home that has been recently updated.

Coffee Rock, a great place to sit to take in the views of the Pacific Ocean. If you look closely you will notice some white water in the image.

White Kitchen cabinets, kitchen sink looking out to backyard

Kitchen, newer appliances

Kitchen, from backdoor

Dining area with Ocean View

Livingroom: Views of Morro Rock , White Water, and the Pacific Ocean

Living room, light and bright

Welcome Home 1298 Bolton Drive Morro Bay Home for Sale

From the Backyard we have a stone walk way to the street. This was designed to help access to the property

Front left corner of the home, you can see the fence on the left, however what you are not able to see is all the Butterflies that call it home.

The walk way wraps from the side of the the backyard to side of the Organic Garden

Garage, the property is also fenced

Note the easy path and gate, newer landscaping, and the flowers are just getting ready to bloom.

1298 Bolton Drive Morro Bay California 93442, Central Coast Home For Sale

Beach Home, fenced yard, newer plants and much more!

1298 Bolton Drive Morro Bay, Ca 93442 Single Level Ocean View Home
1298 Bolton Dr Morro Bay Ca
Virtual Tour: 3D Matterport by Outland and Associates Real Estate

VR Ready Home Tour 1298 Bolton Drive Morro Bay Ca 93442

YouTube of 1298 Bolton Drive Morro Bay: Video, Photos, Slide Show

1298 Bolton Drive Morro Bay CA 93442 | MLS PI19066348
Central Coast MLS IDX Current Property Status:
https://jamesoutland.net/singlefamily/ca/morro-bay/1298–bolton-drive/

Property Details:
2 Bedrooms
1 Full Bath
868 Sq. Ft
1963 Year Built
Morro Heights Location

If you are new to Morro Bay when you are close to the home you'll see a bike park just off the main road.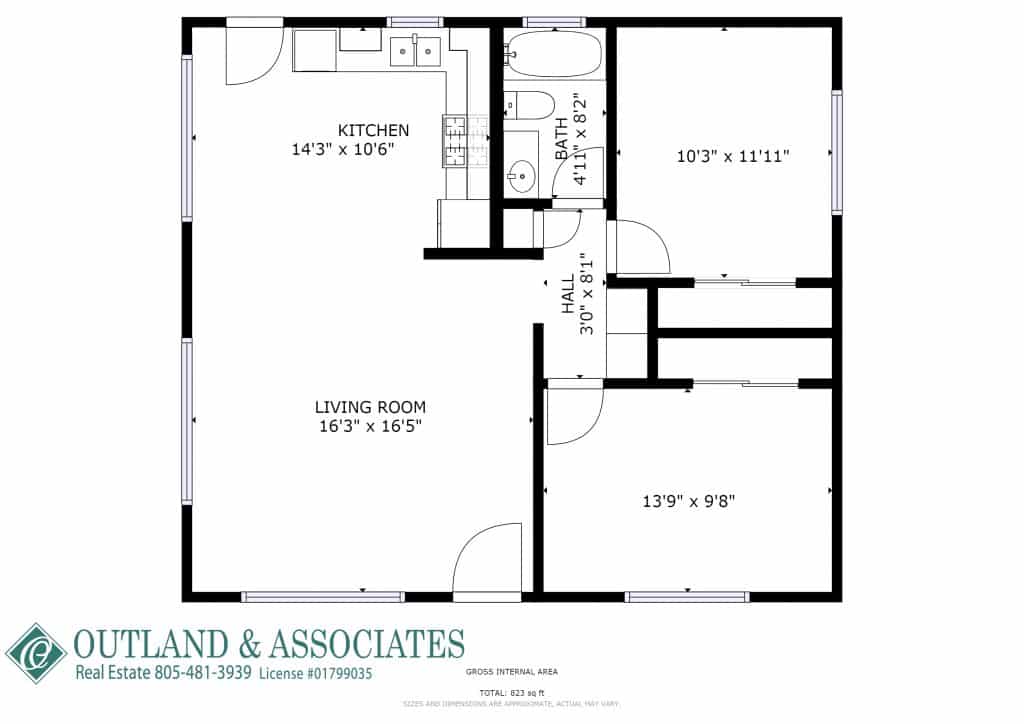 Google Maps:

Video By Cavan: One, Two, Three

JoAnn and I are one of the listing agents on the home so if you have any questions please call us at the office 805-481-3939, JoAnn cell 805-441-5574 (DRE00646902), James Cell 805-748-2262 (DRE#01314390) or email James@Outlandinc.com

I want to note we are the co listed on the home, however we are the Realtors and Brokers you can call to set a time to show. If you have any additional questions about he property please let us know.
Sincerely,
JoAnn and James Outland (Mother and Son Real Estate Team)
JoAnn and I have the Realtor.com Enhanced package so you may also contact us on our listing from Realtor.com.
If you are a homeowner looking to list with a Real Estate professional you should ask if your agent has the Realtor.com Enhanced Broker Package before you list. Why? Read it here.