Valle Vista Ranch San Luis Obispo
Directions from San Luis Obispo California, head towards Los Osos on Los Osos Valley Road, just past the city limits the road will open up too much larger parcels on your left.  That development will be the Valle Vista Ranch.   Take Los Valley Road to Valle Vista Place, make a left and make your first left onto Nasella Lane.  You will see the subdivision entrance sign on your left.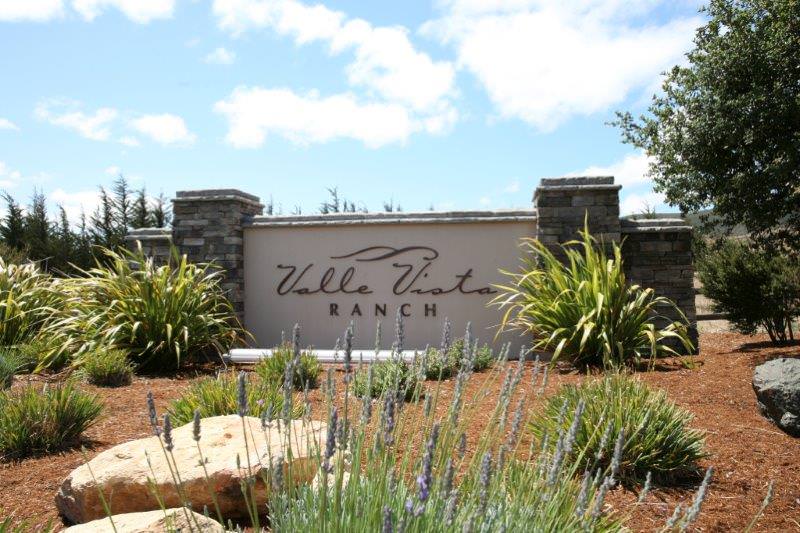 The Valle Vista Ranch San Luis Obispo track is comprised of 30 newer single family estate homes that were built between 2006 and 2007. The estate size parcels range from just under one acre to the largest parcel being a tad over two, most are around the one acre in size providing some elbow room between you and your neighbor.  The Valle Vista Ranch homes have ample size as well, between 3,474 and 4,324 Sq. Ft,  stucco exterior tile roofs, open floor plans, views of the Los Osos Valley, the city of San Luis Obispo, Laguna lake area, the mountains of Bishop, and Mount Cerro.
What is there to do in San Luis Obispo?  San Luis Obispo is a wonderful college town, farmers market are Thursday evenings,  lots of local hiking trails, blues baseball, Cal Poly sports and the list can go on and on.  If you are an avid hiker or a beginner place check out a site I love found that has a lot of great hiking information at HikesPeak.com.  San Luis Obispo is home to the history motel, currently, in a remodel phase, and filled with Rail Road history.   The San Luis Obispo Community has a well know French Hospital for its cardiac care department.   San Luis Obispo was also voted as one of the happiest cities and one of the top the places to live.

Valle Vista Ranch San Luis Obispo contains the following streets: Nasella Lane, Slender Rock Place, and Poa Place.
If are looking to list your home for sale, please go to www.FreeHouseQuotes.com and complete the information to be contacted by a Real Estate professional to help you with the value of your home.  This is a free service to help you the homeowner with where the current market is and what homes your property will be up against.  The benefit of a Free House Quotes is it will help you establish your homes price to obtain the best price possible.  If you need to talk about staging your home we can also talk about those and any other questions you have about selling your home.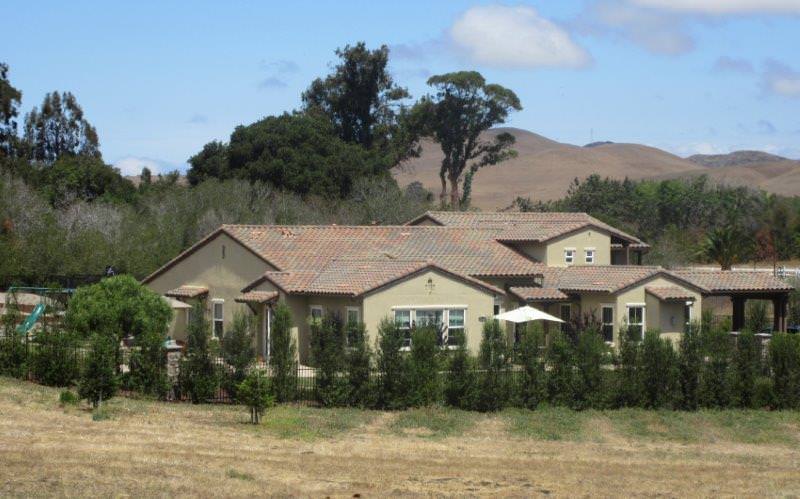 If you are looking to buy a new home in Valle Vista Ranch San Luis Obispo please visit my website www.JamesOutland.net  to see all current San Luis Obispo single homes for sale from our local IDX link.  If you are looking for a truly more custom search, what homes have sold for in your price range you will need to talk with me about being placed on a custom client portal.  It's a great buyer's tool!  I have over 700 buyers who use the portal to keep current with our local real estate market.  The one comment I get most from everyone is they love the fact it sends them updates automatically as they hit the market, giving then a jump over the competition.  If you are searching all the large portals they get our data and they get it to you, the portal is the quickest way you can obtain San Luis Obispo Homes for sale directly to your email.  It's free to set up all I need is your search criteria; if you are interested please email me directly at James@Outalndinc.com .  Wow, for a hot market currently four homes are available for sale in Valle Vista Ranch; two on Nalella Lane and two on Poa Lane.  View my site for current San Luis Obispo Homes for Sale.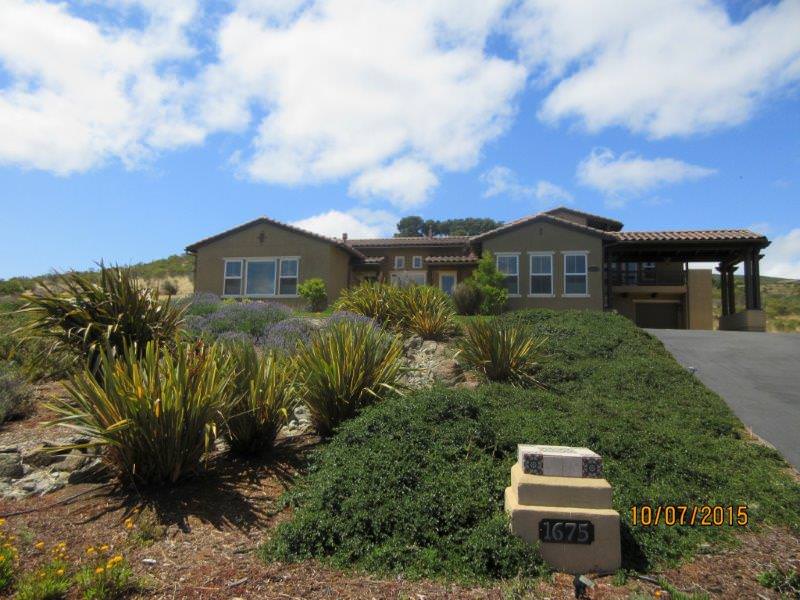 http://ec2-35-167-6-250.us-west-2.compute.amazonaws.com
Subscription has expired
Please
click here
to get up and running
At the time I wrote this article below is the two most recent homes that have sold in the Valle Vista Ranch San Luis Obispo Development.
1620 Nasella Lane San Luis Obispo Ca, 93405 4 Bedrooms 4 (2 1 1 0) Baths 3589 Sq. Ft. 1.2500 Lot Size 2006 Year Built Sold For $1,399,000 on 10/15/14
325 Slender Rock Pl San Luis Obispo Ca, 93405 4 Bedrooms 4 (3 0 1 0) Baths 3589 Sq. Ft. 1.030 Lot Size 2006 Year Built Sold For $950,000 on 01/17/13
The Valle Vista Ranch does have a Homeowners Association, the current monthly fee of $66.80 helps maintain the property management and the common area maintenances.
My Social Sites:   Google+             Facebook            Linked In              YouTube Channel
#ValleVistaRanch #ValleVista #SanLuisObispo #HomesForSale #FreeHouseQuotes #RealEstate #JamesOutlandJr #Realtor #LuxuryHomes #NewHomes
Valle Vista Ranch San Luis Obispo Real Estate Market Update July 2015
Serving San Luis Obispo, Los Osos, Morro Bay, Avila Beach, Arroyo Grande, Pismo Beach and Beyond. My Service area includes San Luis Obispo County and North Santa Barbara County.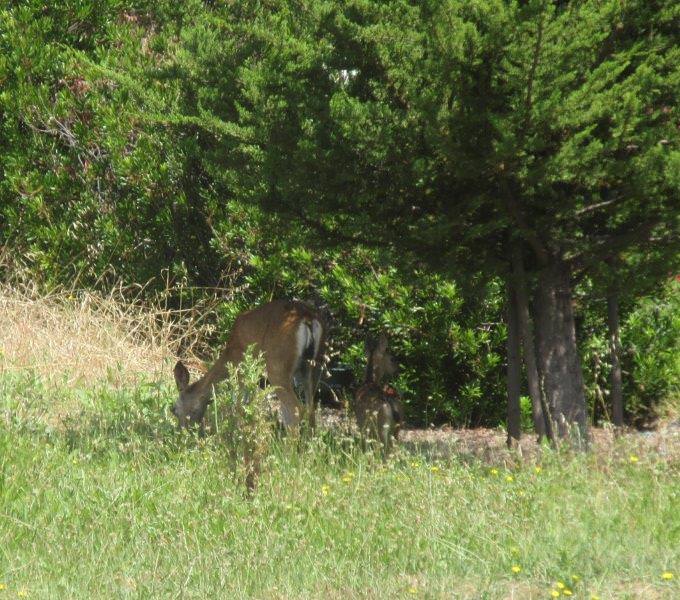 Other fine Luxury Estates in San Luis Obispo include the Tiffany Ranch Road area, Varian Ranch, Valle Vista Ranch,  Baron Canyon Ranch,  Bassi Ranch
James Outland Jr