Summerhills Garden Homes San Luis Obispo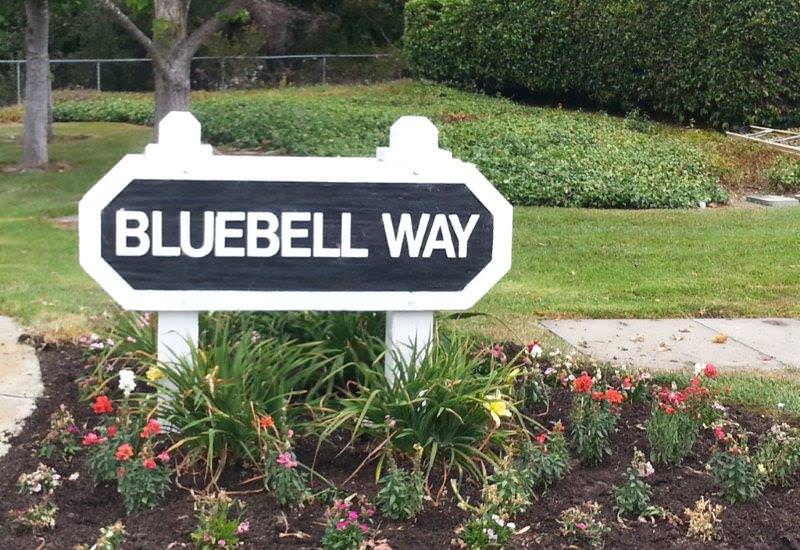 Summerhills Garden Homes San Luis Obispo track number 1264 is comprised of 78 Condo's located on BlueBell Way in San Luis.
The Summerhills Garden Homes are part of the master association of the Santa Lucia Hills homeowners. In the Development, they have six different floor plans.  Homes in the Summerhills Gardens were built between 1987 and 1990.  The San Luis Obispo condos range from 900 to 1,363 square feet. All the homes in this development appear to be one full bath with a three-quarter bath. The Summerhills Gardens homes also feature two-car garages.  These are wonderfully maintained condos in San Luis Obispo, away from the college located in the south portion of the city of San Luis Obispo. In the development, you will see some have front courtyards and vaulted ceilings in the living area to offer an inviting feeling when you walk in the door. The clean streets and master planned community make this condo development a joy to come home to.
Yes, the Summerhills Gardens does have an HOA that is currently around $316.00 paid monthly that pays for exterior maintenance and common area maintenance.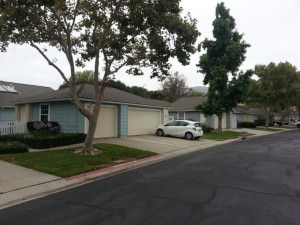 San Luis Obispo Condo Sellers: If you are looking to sell your condo in the next few months please go to my site www.FreeHouseQuotes.com to obtain your free Market Analysis.  No matter why you are selling this is service will offer you the latest comps so when you get ready to sell your San Luis Obispo condo you'll have the confidence knowing you have the most current and best comps available.  Also ask about our Sellers Net Sheet, when it comes to knowing what estimated proceeds you'll have from your sale to move to your next home or adventure.
San Luis Obispo Condos Buyers:  I would like to offer any First-time buyer, move up buyers, relocating buyers the opportunity to get the latest homes emailed to your inbox for free.  I know a lot of you are like, I have a service or I can go to one of the big names portals for homes however being on my MLS will give you a very focused search with the information you may not always find on the big sites.  If you are on the MLS that is where the big sites obtain our listings from, plus you get all the current status pending and recently sold, you will be much more educated about our market.  I know my clients love being set up on a client portal.  It's free I just need your search criteria to get started!  I almost forgot to mention if you want to view only single level homes I can do that as well, saving your time so you can focus on the homes that you actually want to purchase.  To get started just email me James@Outlandinc.com and let me know what type of homes you're looking for.    If you are just in the "I'm just looking stage" check out www.JamesOutland.net to view current San Luis Obispo condos and homes for sale provided by our MLS Real Estate IDX.


http://ec2-35-167-6-250.us-west-2.compute.amazonaws.com
Subscription has expired
Please
click here
to get up and running
If you are a buyer or a seller below are some recently sold homes for the Summerhills Garden Homes San Luis Obispo:
946 Bluebell Way San Luis Obispo Ca 93401 2 Bedrooms 2 (2 0 0 0) Baths 1098 Sq. ft. 0.0252 Lot Size 1988 Year Built Sold for $510,000 on 07/08/15
937 Bluebell Way San Luis Obispo Ca 93401 2 Bedrooms 2 (1 1 0 0) Baths 1250 Sq. Ft. 0.0287 Lot Size 1988 Year Built Sold for $510,000 on 01/06/15
#Summerhills #SummerhillsGarden #SummerhillsCondo #SantaLuciaHOA #SanLuisObispoRealEstate #ForSale #MLS #IDX #Realtor #Outlandandassociates #JamesOutlandJr #RealEstateAgent
My Social Sites:   Google+             Facebook            Linked In              YouTube Channel
Developments located within Santa Lucia Hills: Summerhils Garden Homes, Willow Creek, Willowbrook I, and Willowbrook II
Summerhills Garden Homes part of the master-planned development for Santa Lucia Hills in San Luis Obispo Ca  — Real Estate Market Update July 2015
Author James Outland Jr.